Charter
Schedule A Trip
Reserve a 6 or 8-hour fishing charter between April 15th and December 10th.
Evening cruises, and other special trips can be negotiated; contact the Captain for more details.

Walk On
Ride Out
Sit back and enjoy the ride to the fishing grounds. Captain Don will carefully select a fishing location based on his experience, knowledge, and network. This cruise typically takes 20 to 60 minutes.

Set the Lines
We employ a fishing method to give you the best opportunity for success. See "Seasons" section for information on when different fishing methods are used.

Enjoy the Fight
Hook a big one and battle him to the boat. The crew will coach you through every step.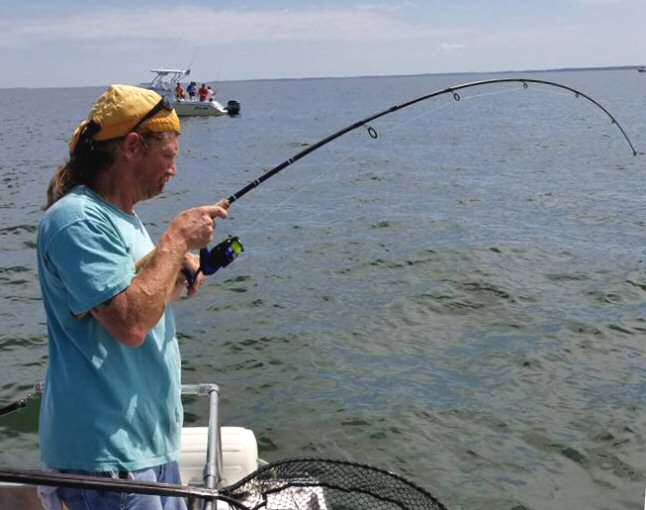 Repeat
Reset and try to land another. We repeat this fishing cycle for approximately 4 to 5 hours.

Head Home
Relax and enjoy your ride home. This ride is usually 20 to 60 minutes.

Walk Off
Leave with your catch and a smile. We'll handle all of the boat's cleanup.
Crew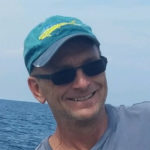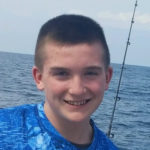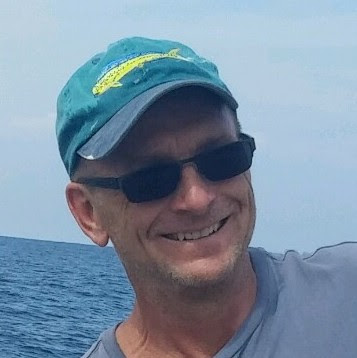 Captain Don
Don has been sportfishing the Chesapeake Bay for over 30 years. As a retired police commander, Don knows how to lead a crew and make tough decisions. This experienced and well-respected captain has a reputation for perseverance and customer service. In fishing, there is never a guarantee for success, but this captain rarely disappoints his customers.
Madie
Over 25 year's ago, Don and Madie went on their first fishing date. Today, they have been happily married for over 25 years and have together raised 6 children. Madie founded a daycare business which she ran for 15 years. Now retired from daycare, she is a personal trainer whenever she is not on the water.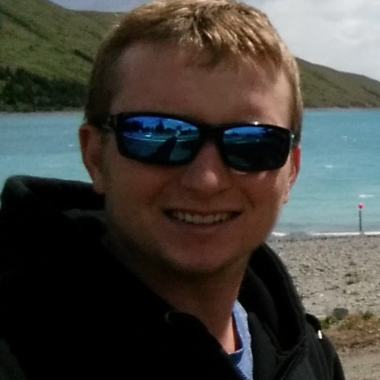 Steve
Steve is Don's oldest son and has been on the boat since he could walk. He started working in the charter fishing industry when he was just 12 years old. Steve, now 22 and graduated from college, works for an education website based in DC. He enjoys getting out of the city and working as a mate with his father on the weekends and in the summer.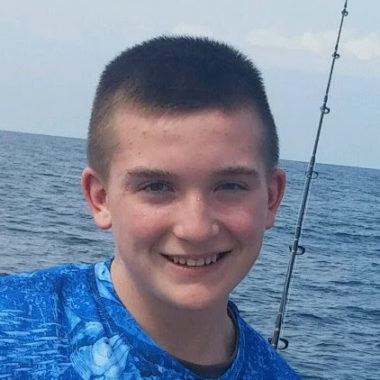 Tommy
Tommy is Don's second youngest son and grew up in a household full of avid outdoorsmen. It is no surprise that TJ is now too a passionate and skilled fisherman. Tommy works hard in high school and plans on studying Computer Science in college.
Reviews
This was my first experience charter fishing, but it surely won't be my last. Don and Madie were clear and patient in teaching me how to land a trophy rockfish.
John Cuenca
My family and I have fished several times with Captain Don. We have always had a great time while also catching our limit of Rockfish. Captain Don is experienced, knowledgeable, helpful and very accommodating to whatever needs you may have. I highly recommend him and his crew. I would definitely book a charter with him in the future.
The Brian Bergmann Family
I took my company out for a trip with Captain Don and it was fantastic. The weather was beautiful, the fish were plentiful, and the crew was stellar. I can't think of a better way to spend a day off from work.
David Weiss
I would like to thank Captain Don and Madie for a great fishing trip. I booked a 12 person charter in the fall of 2015. We all enjoyed a great day on the Chesapeake Bay. After we caught a cooler full of Rockfish. Capt. Don moved to a different location and we finished the day bottom fishing for spot and perch.  I am definitely looking forward to fishing with them again. Thanks again for a great day.
Larry Weekley
These guys are the real deal. I was a hopeless fisherman until I stepped onto this boat.
Daniel Martin
Boat
Comfortable and Spacious
At 46′ x 14′, the deck and cabin leave room to breath
Your Playlist
Play your favorite music through our stereo system


Iced Coolers Provided
Separate Fish and Food/Drink coolers iced down and ready to go

USCG Inspected Vessel
The boat is US Coast Guard Certified and is equipped with life raft, life ring, and VHF emergency radio

Room for All
USCG certified for up to 31 passengers
Pricing/Seasons
We will only be running 8-hour charters for the remainder of 2017 due to shorter days.

$775 is the minimum base fare and covers the fare for 6 passengers.
These prices will not be adjusted for groups of fewer than 6 passengers.
Customers are responsible for organizing their group, and there will only be one group on the boat per trip.
$80/person is added to the base fare for each person over 6.
The mate works for tips and a 20% tip is customary.
Recommended Group Size: 8-14 people. Larger groups are welcome.
Fish cleaning charges depend on the type and number of fish we catch. For example, cleaning charge is $5/fish for large rockfish and $2.50/fish for smaller rockfish.
Mid-week Special: Book a charter between Monday and Thursday and the 11th passenger is free!
A trip can be reserved with a $200 deposit.
---
Seasons:
April 15th to May 15th:
Trophy Season for Rockfish (Striped Bass)
Bag Limit:
1 Rockfish (at least 35″ long) per person
Fishing Method:
Trolling (Crew sets fishing lines behind the boat as we slowly drive. When a fish is hooked, the customer battles the fish to the boat.)
---
May 16th to December 10th:
Regular Season for Rockfish
Other species (Bluefish, Spot, Perch, Whiting) begin to come available as well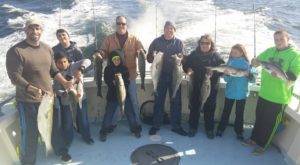 Bag Limit:
2 Rockfish (at least 20″ long) per person
Fishing Method:
May 16th to mid-June:
Trolling
Mid-June to mid-October:
Trolling, Live-lining/Chumming (Crew sets fishing lines around the boat. Customers hook and battle the fish to the boat).
We select a fishing method based on customer preference and what methods are working best.
Mid-October to December 10th:
Trolling
Book/Contact
Call Captain Don at 240-876-6079 or email him at captdonj@gmail.com to ask a question or to book a trip.
Cancellation Policy:
Cancellations made 14 days in advance of the trip will receive a 100% refund (minus processing fee). Cancellations made within 14 days of the trip will not be refunded (unless cancelled by the captain due to weather).